IMPORTANT ANNOUNCEMENT⁠ RE COVID-19
As of Monday August 31st, 2020 we have changed our retail trading hours. We remain open Monday – Saturday from 10am – 2pm. To comply with social distancing regulations we are only allowed 6 customers in store at any one time. As a result, bookings are essential.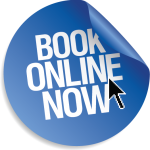 We are always happy to serve any walk-ins where possible. If we are at capacity you may have a brief wait or be asked to book a more convenient day and time.
All our usual methods of communication remain open. The global pandemic continues to have a serious impact on our suppliers both locally and internationally. This has impacted our turn around times but we will keep you updated as circumstances change.⁠⁠ We apologise for any inconvenience and thank you for your incredible support and understanding.⁠
Email us on [email protected] with any questions you may have or message us here via the website.