Creativity, Excellence… and you
Like our Executive jewellers, David Everett and Ian Brookes, we are where creativity and technical excellence meet. Decades of jewellery and goldsmithing experience with leading Adelaide studios… all go into your ring.
You drive your ring design with the jeweller creating it, so you'll love the experience as much as the outcome. What's more as proud South Australians, Everett Brookes' believe in giving back to local community and charities.
Awarded the 'Best Jewellery Retailer' in Australia and New Zealand at the inaugural Jewellery Industry Awards, EverettBrookes promises a creatively unique difference.
Our Unique Experiences
You'll only ever leave EverettBrookes with a ring you love.
We're bespoke jewellers. We can design anything. Show us photos with features you like. Sketch the ring you want. You have total freedom.
Our hand-made rings are stronger, heavier and made with a designer's love. Mass-made rings whilst economical are softer, lighter and, sadly, less durable.
Make an appointment to speak with one of our wonderful sales consultants. We also have an experienced team of jewellers on site for more complex jewellery needs. 
That's the most important thing. You'll only see your ring when it's complete, as we make it from scratch. If you're not happy with it, we'll modify it. If that's not possible, we'll re-make it… at no cost!
Rings, pendants, bracelets, bangles and earrings. All our hand made products have a lifetime warranty on workmanship.
Make your own ring
Memories handmade by you
You've found your life partner and designed a truly one-of-a-kind ring. Now you can bring it to life with one of our experienced jewellers – free! Your complimentary DVD is perfect to share this unique experience with family and friends.
You'll love it as much as these other couples did. Wedding, engagement, promise, commitment and eternity rings… all created by them.
Jewellers Association of Australia

EverettBrookes are proud members of the Jewellers Association of Australia, in fact, Ian Brookes was Director of the South Australian and Northern Territory branch from 2007-2013 & is currently Chair of the South Australian branch.
Established in 1931, the Jewellers Association of Australia (JAA) works to represent and protect the interests of the jewellery industry and its consumers. With a membership of around 1100 outlets, the JAA is a national organisation that covers all areas of the jewellery industry – from manufacturing, wholesaling, distribution to retail.
The JAA is proud to promote the highest standards and ethics within the Australian jewellery industry and encourages consumers to shop with confidence where they see the JAA member sign. In the event of a dispute, the JAA also has a nationwide system of dealing with customer complaints – including a JAA Information Hotline, freecall 1800 657 762, which allows consumers to obtain information and assistance.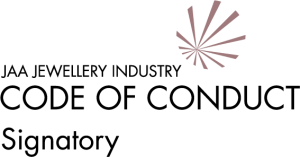 As a member of the Association we agree to adhere to a code of conduct which is put in place to protect the jewellery buyer and keep the high integrity of jewellery industry alive. You can trust a jeweller with the JAA Member sticker on their door.
Our Team
Meet your creative partners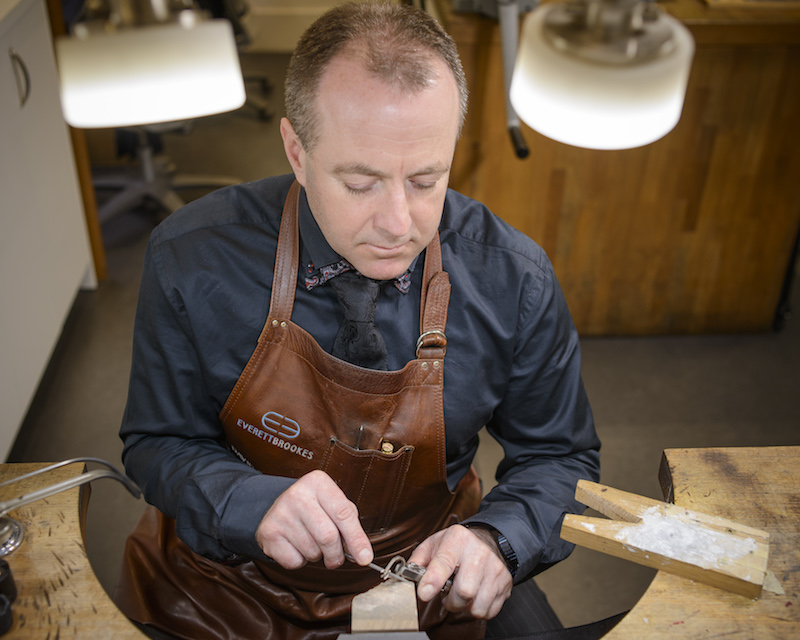 David Everett
Director / Executive Jeweller
After apprenticing with a leading Adelaide jeweller, David's passion for making is driven by the spirit behind each piece. His other loves include teaching Taekwondo, skydiving and building museum quality models.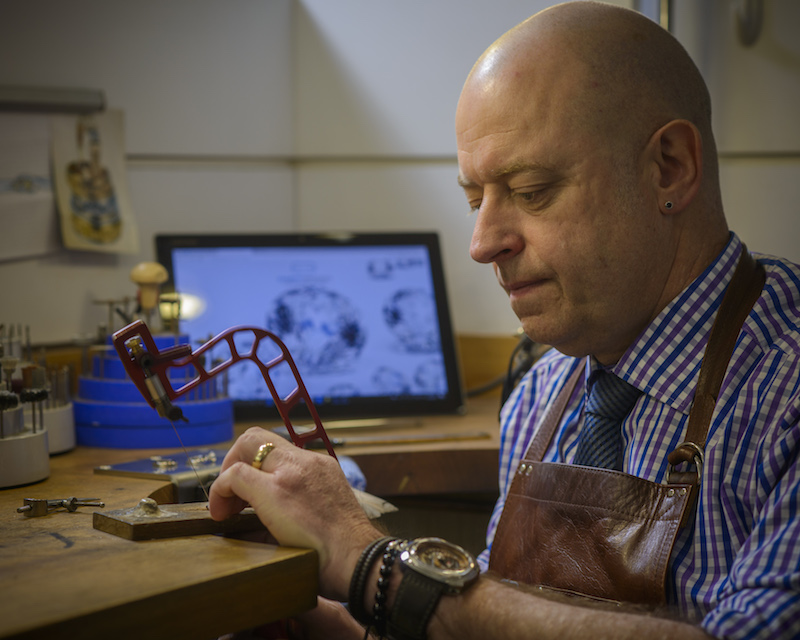 Ian Brookes
Director / Executive Jeweller
Ian developed an early affinity for precious metals. A jeweller himself, Ian loves the technical nature of jewellery. Our former Director of the Jewellers Association of Australia has a second obsession: motorbikes and F1.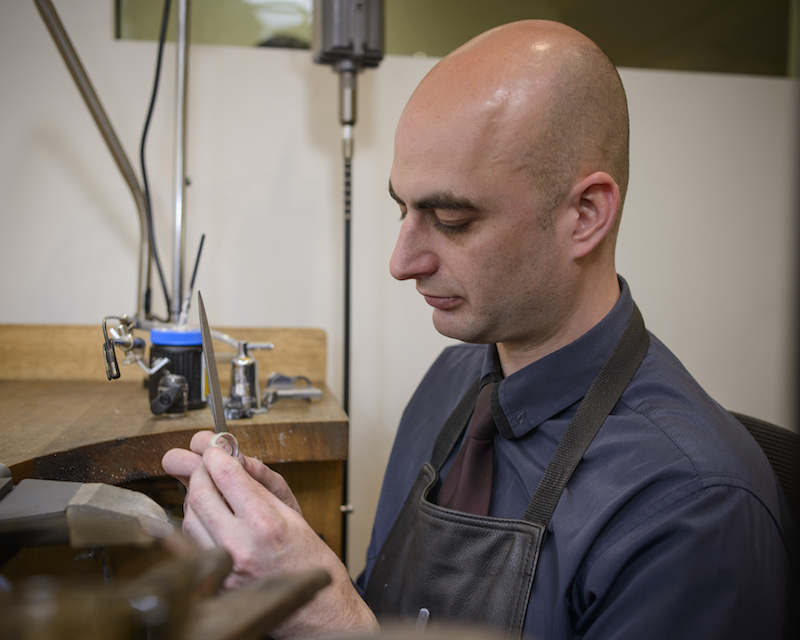 Jonathon
Senior Jeweller
Pure jewellery talent, Jonathon brings two decades of manufacturing, setting, repairs, and watch repair experience. Trust us, his technical knowledge is second to none.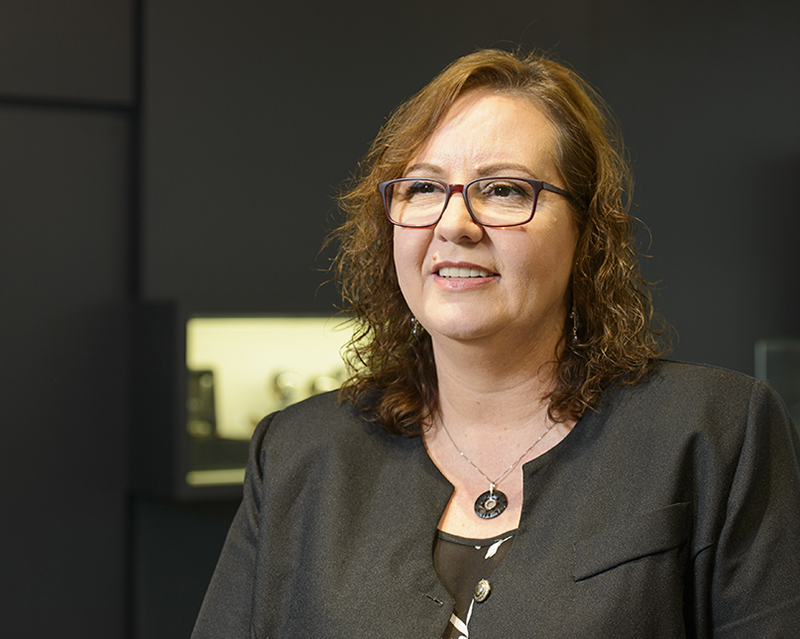 Linda
Administration and Sales Assistant
Well experienced in retail and business administration, Linda takes care of our jewellery admin and brings added showroom experience.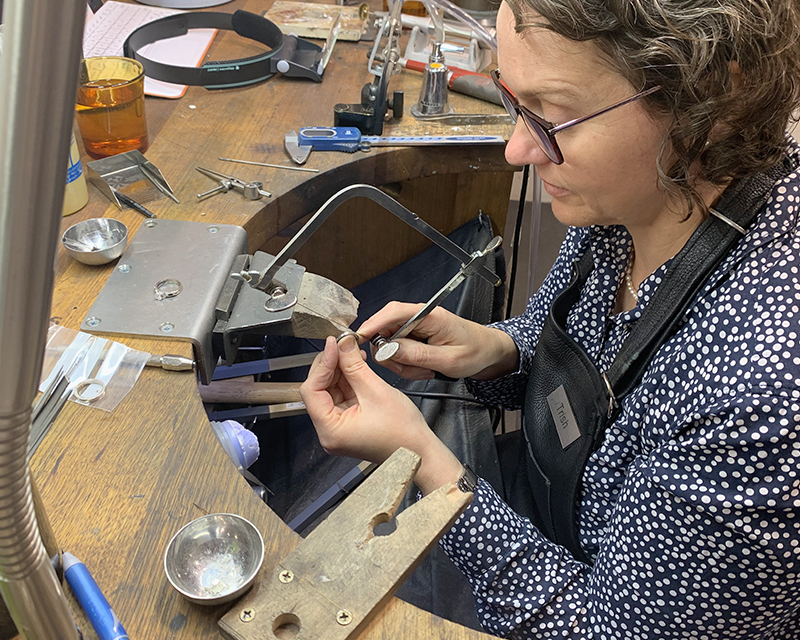 Trish
Jeweller
Trish is an accomplished and award winning jeweller with a wealth of experience in all aspects of jewellery manufacturing and retail sales. A qualified Gemmologist, Trish's brings comprehensive skills and knowledge to the role.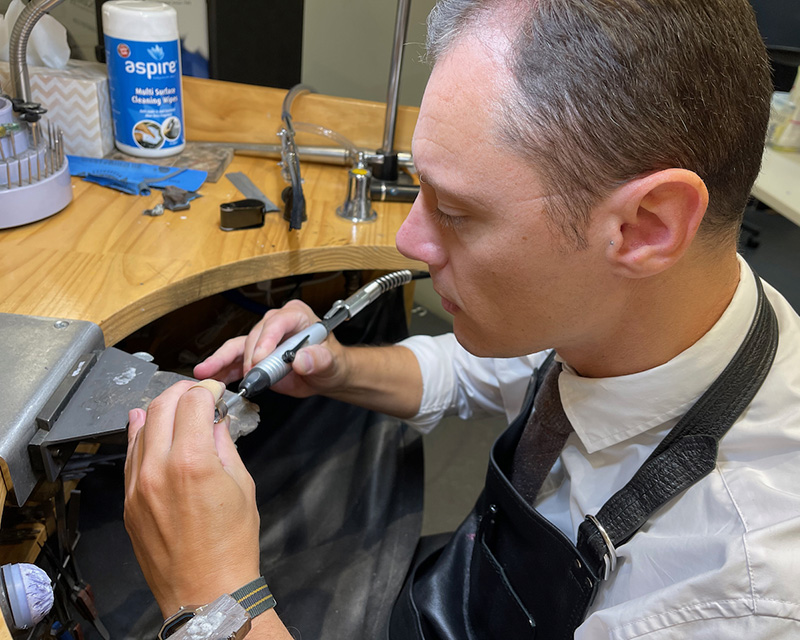 Alberto
Repair Specialist
Alberto is a second generation manufacturing jeweller with a decade of experience in the family business in Italy. After years in retail hospitality management Alberto has returned to his first love – jewellery.
Our Store
Take a virtual tour